Custom Cabinets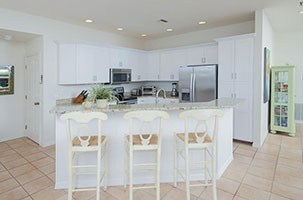 Cabinets are an integral part of your home, offering functional purpose and aesthetic appeal. They add convenience to your daily life and value to your home, allow you to save time doing repetitive tasks, provide storage for your valuables and make entertaining your guests more enjoyable.
Add value to your home with custom cabinets from Cloud Cabin Arts. If you reside in the Charlottesville area and are looking for affordable custom cabinet solutions you're in the right place.
With experience in custom cabinets for both commercial and residential situations, let us help you with your needs today. Owner Michael Cantwell brings a wealth of knowledge and experience in both commercial and residential applications to his own business. With a professional focus on residential clients now, the residents of Charlottesville agree that our team is well qualified to meet the needs for your home.
We use cabinet grade plywood as well as a unique selection of local soft and hardwoods, with quality finishes to meet the demands that your kitchen cabinets require. All work uses top design and construction techniques to create cabinets that last, chosen for your specific application. Most cabinet doors utilize cope and stick joinery to withstand the daily use, and dovetail drawers are one of several drawer options we offer.
Kitchen Cabinets
The kitchen is the heart of your home. It's the one room of the house used by everybody, every day. It's the place the family first meets in the morning, setting the tone for the day, and is the heart of the home, providing nourishment for your family and guests. With our modern lifestyle, the kitchen is as much a social hub as it is a place for family cooking and dining, so we place a great importance on this room.
We can take care of your custom cabinets, including kitchen cabinets. Whether it's expanding an existing area with new matching cabinets or a complete kitchen remodel, we can help you through the process from concept design to manufacturing and on through installation, for a smooth and efficient transition. Whether modifying your existing kitchen or designing from the ground up, we can help you sort through the many options to accessorize your kitchen for a personalized feel.
Bathroom Cabinets
The bathroom is another key area of your home. It is here where you prep for your day, both physically and mentally. A custom bathroom vanity adds aesthetic appeal and customized storage for him and her. Add a matching bathroom mirror or medicine cabinet for an even more customized look, and feel your best as your get yourself ready for the day.
The bathroom isn't limited to just a vanity and medicine cabinet. Your master bathroom can also serve as your own personal spa, offering you a relaxing bath or steam shower at the end of a long day. Custom cabinets and shelving can provide storage for your bathroom linens and your favorite bath salts, saving storage space in your other closets and providing a more relaxed experience by keeping your most needed items close at hand.
Dining Room Cabinets
For those who enjoy providing quality entertainment for their family and guests, the dining room is an important place in your home. Dining room cabinets offer solutions to help meet your entertainment goals. Whether you are looking for a custom hutch, sideboard or china cabinet for your dishes, or a custom banquet or server to proudly serve the meal you worked hard to prepare, we can help you design a piece that will add to the serving and dining experience.
Family Room Cabinets
With the hustle and bustle of our busy lives, it can sometimes feel like we don't spend enough time with our own family. Add to the experience your family room provides with a custom cabinets and shelving. A custom entertainment center is a sure way to do this, adding a "wow" factor to not only the aesthetic appeal but to the full audio-visual experience. The placement of the television and speakers are important to this end and we can incorporate these important details into the design for maximum enjoyment. And for the hi-fi audio fans, yes, we can help you store those miles of vinyl records that you've spent decade collecting…we know the struggle!
Also for the family room are stand-alone bookshelves and built-in bookcases, storage for board and video games, and functional elements such as desks…the possibilities are limited only to the imagination.
Home Library Cabinets
For the avid readers, if your book collection is large enough to start a library then by all means do it, in your own home! Keeping a large catalog of books organized can be a challenge. Not only does it take time to categorize and file your collection, and requires quality cabinets or bookshelves to handle the amount of weight. The choices available from many manufacturers will not do the job, and if they do they won't do it for long. We do use veneer-core plywood in our custom cabinets for maximum strength, and we use quality construction methods to produce products that will last.
If your library also doubles as your home office, we can design to meet your needs and include a writing desk, drawing desk or reading nook into the plan.
Basement Cabinets
When it's time to finish or renovate your basement and you've got a need that requires custom cabinets, give us a call and we can help you meet your goals. Whether outfitting a game room, a hobby or craft room, man-cave or bar, we offer solutions customized to any need. Our skills and services can meet most any demand, from a luxurious all-wood wet bar to a colorful and flashy arcade with retro cabinetry and wood details.
Mud Room and Entryway Cabinets
Your mud room is the last line last line of defense in keeping your house clean, so providing a place for your family and guests and place to remove and store their shoes and wet gear is essential. Let us help you customize your entryway with a solution that integrates bench seating areas, shoe storage cubbies, coat hooks or racks, and storage for the umbrellas, dog leashes, and kids' toys.
We can help you bring your cabinet vision to life and will work with other contractors as necessary to bring the project as a whole to completion with minimal disruption to your space. If you are in the market for custom cabinets, make it a point to contact Cloud Cabin Arts for the personalized work you deserve.
Custom Cabinet Projects