Design Services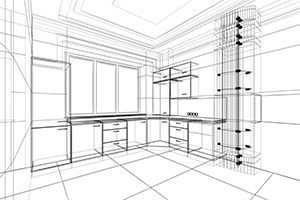 At Cloud Cabin Arts, we are the premier choice for woodworking design services in Charlottesville. Following a free consultation, we'll work with you to identify the needs you are looking for while excluding excesses you don't need, to bring the right solution to you at the price you want.
We offer woodworking design that will result in a piece that looks beautiful, blends seamlessly into your home and functions just as you need, for a perfect fit every time. We use 3D design software that enables us to share with you all the details before production begins.
How You Will Benefit
If you have never had a woodworking design consultation before, you may not be aware of how important it really is.
This is the process that best establishes an open line of communication between client and builder. It helps ensure that everyone is on the same page so the final outcome is to your liking.
This is an important tool for establishing things like a budget and a timeline.
More than likely, you have no idea the magnitude of options that you have. This gives you an opportunity to really see how customized your project can be.
You will also be able to really get an idea of what your final project is going to look like. Until this point, it is more of a vision in your mind. This process begins to really bring it to fruition.
We are the right choice and the best choice for a Charlottesville custom cabinet company as well as woodworking company, and begins with the design. In fact, make it a point to contact us now to get started on your woodworking design.