Cloud Cabin Arts: Your Trusted Crozet Custom Cabinet & Woodworking Company!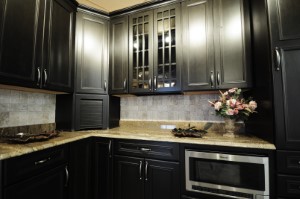 Working with a professional as your custom cabinet company for your Crozet home is a good idea. Smart homeowners realize that hiring a woodworking company for personalized details in the home is a wise way to reinvest into your house.
But, even if you don't want to have all new cabinetry installed, we also provide cabinet refacing. One thing is for certain, if it involves woodworking for your Crozet home, we can take care of it for you.
Custom Cabinets & Custom Furniture
When it comes to your Crozet home and the details that make it up, quality always matters. You should never settle for less than the best when it comes to your household, including your cabinetry and furniture.
So why would someone opt to have custom furniture made?
– Nothing beats the quality of handcrafted wood furniture. Sure the pieces you find at the Swedish DIY furniture place are cute, but do you really want to replace your home furnishings every other year?
– If you want furniture that is worthy of being passed down through the family for generations to come, then go with handcrafted wood pieces. With proper care, your kids' kids and their kids could be using them.
– In a society concerned with waste, it makes sense to invest in quality pieces that will withstand the tests of time. Stop throwing money at disposable furnishings and invest in pieces that will provide longevity.
If you are ready to settle on the right Crozet woodworking company, go ahead and give us a call today. We look forward to working with you and providing you with exactly what you hoped for.