Are You Looking For a Wintergreen Custom Cabinet & Woodworking Company?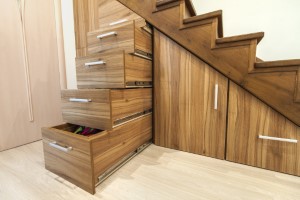 Looking for a Wintergreen custom cabinet company but not sure who to call? Ask around and locals here will point you in our direction – the Cloud Cabin Arts team.
We are the preferred woodworking company in and around the Wintergreen area and that's not a title we take lightly. We stand by our belief that a company should go above and beyond to deliver optimal results, no matter what type of service they provide.
Custom Cabinets & Custom Furniture
Among the most popular services that we offer are both custom cabinets and custom furniture. Some Wintergreen homeowners wonder if there is still any value or reason for opting for customized furniture.
There is no finer quality of furniture available than handcrafted pieces constructed of wood. If you are going to financially invest in furniture, why not make it the best out there?
If you would like to have something to hand down to your children and their children, this makes the ideal family heirloom. Preserve memories and help your adult children start off in their first new home by already having quality furniture.
Having quality furniture that is built to last means not contributing to the landfill. Furniture, anymore, has become disposable and that means more material in the landfill which means less Eco-friendly actions. Do the right thing and be more environmentally responsible.
When it comes to your home and all the details that make up your household, there is no reason to settle for anything less than the best. For the best Wintergreen woodworking company, you can count on us.