Luxury Design & Custom Woodworking in Lexington, VA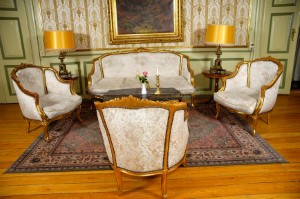 For the finest custom cabinet company in Lexington, the name to trust in is Cloud Cabin Arts. We take great pride in the work that we do and that is evident from the results that we are able to deliver, each and every time.
When it comes to outfitting your Lexington, you should never compromise quality. You can rest assured that all the work we do as your woodworking company will meet and exceed your expectations.
Custom Cabinets & Custom Furniture
We are widely regarded for our custom cabinets and furniture. We want to be a part of helping you make your Lexington house feel more like a home. It's all about the details and even the cabinetry you have matters:
Custom cabinets help make the best use of the existing space. Modular style cabinets usually waste space and still don't offer enough storage.
Having this type of custom work done increases the value of your home. So, you can feel good about making this type of investment and not see it as a frivolous expense.
Cabinets are one of the main focal points of the kitchen. It makes sense to want to make sure the visual aesthetics are up to your standards.
Quality cabinets like this can last for years if not decades. That's because you can also opt for cabinet refacing once you want to change the look, instead of replacing them completely.
For the best results from a Lexington woodworking company, you can count on us.