Understanding What Makes Custom Cabinets So Superior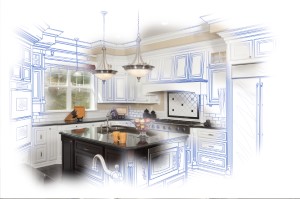 Most people are willing to spend extra money on a better quality product, as long as they understand why. In other words, learning more about what makes custom cabinets the wiser choice is essential for realizing what makes this a sound investment for your Charlottesville home.
What is Custom & How Do You Benefit?
Simply put, there are generally three different types of cabinets: stock, semi-custom and custom. Before investing in whichever one you decide on, make it a point to know what makes custom superior.
Custom cabinets are built for the specific dimensions of your kitchen. This is preferable to stock cabinets which have to fit the space you have. So, custom cabinetry makes better use of the available and existing space while still providing you with plenty of storage.
You have more options when you go with custom. You get to select the wood, the finish and the hardware. It is as good as being able to build it yourself without the hard work. If you can imagine it, a professional can design and build it for you.
While the upfront cost is going to be higher, you get long-lasting quality in return. You won't have to even think about replacing your cabinets for years or possibly decades to come. Plus, installing high-quality cabinets in your home will increase the overall value.
It also helps to make sure you are partnering with a reputable woodworking company. Locals here know and trust the Cloud Cabin Arts name, so let us show you how our workmanship has helped us earn our impeccable reputation.