3 Main Differences Between Custom Cabinets and Stock Cabinets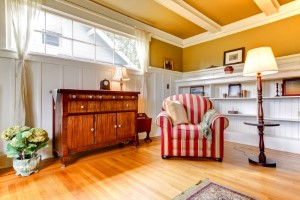 Kitchen cabinets are kind of a big deal. Aside from being the focal point of your kitchen, they can also consume a great deal of the budget.
In fact, did you know that when taking on a kitchen remodeling project, new cabinetry can take up as much as 40% of the budget? Make yourself an informed consumer and a wise Charlotteseville homeowner by learning more about the options that you have, especially things like stock cabinets versus custom.
All About Quality
Many homeowners simply prefer custom cabinets because they offer the best possible quality but there are other things that you should know about opting for custom work:
Custom cabinets make the best use of the space in your kitchen. That 's because they are designed and built to the size, measurements and layout of your individual kitchen. Stock cabinets, on the other hand, are a one-size-fits-all approach. The trouble with this is they don't make the best use of the space available and rarely provide the amount of storage you want.
It is true that custom cabinets have a higher upfront price tag. You get what you pay for and the trade-off is a superior quality end product – better materials and workmanship. Plus, keep in mind that, once professionally installed, your cabinets will help increase the property value of your home, as well.
When you invest into custom cabinets you are getting cabinetry that is built to last. Pre-manufactured cabinets often start to show signs of wear and tear early on, especially the ones that are used more frequently. However, quality wood cabinets can last for years, if not decades. You can even invest into cabinet refacing to change the look down the road, because the quality will withstand the tests of time.
You can rest assured that by making the wise choice to work with Cloud Cabin Arts for your custom cabinetry, you will love the final results we provide for you.