Why Cabinet Refacing Has Become so Popular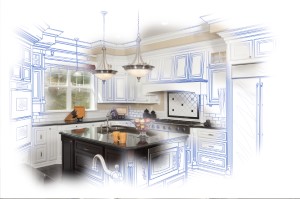 Whether as part of a kitchen remodeling project or as something you want to do separately, custom cabinets are a big part of the end results. For renovations, new cabinets usually consume approximately 40% of the budget, and they're always the main focal point.
However, there's another method to use, and that's cabinet refacing , and it's now more popular than ever. While certainly not a new option, it's one that has gained significant popularity in recent years, and for many good reasons.
So, before moving forward with your project, it's important to be aware of your options. This is the best way to make yourself an informed consumer and be certain you make a choice you can feel good about for years to come.
Knowing About the Advantages
Getting a better idea about how you and your kitchen will improve with cabinet refinishing can be a game-changer. It's how you make a good decision about whether to get all new cabinets or makeover the ones you already have in place.
Why should you refinish your existing cabinets instead of buying all new cabinetry?
Cost
Eco-Friendly
Time-Saving
Drastic Changes
Various Styles
Refinishing the cabinets you already have is a much more cost-effective alternative to buying brand new cabinets. In fact, repurposing your existing cabinetry is a fraction of the cost of replacing them.
This is also a more Eco-friendly alternative to replacement because it keeps otherwise usable materials out of the landfill. There's no reason to discard perfectly good cabinets when you could simply update and upgrade the appearance.
It's a much faster option than installing all-new cabinets. This is a matter of weeks versus just a few days.
You still get a totally new look, right down to the new hardware you select. Plus, you don't have to feel limited with your choices because you have just as many style options as you would if you were replacing them.
Being Realistic About Cabinet Refacing
Cabinet refacing may not always be the answer. For instance, if you're planning on changing the layout of the room, this may not be a feasible alternative and new cabinets may work better.
However, in most cases, refinishing what you already have in place is the smarter way to go. Now, all you need, it to find the right team to take care of your job and for this area the solution is Cloud Cabin Arts. When it comes to Charlottesville custom cabinets give us a call, including cabinet refacing.
We want to be able to give you the look of a whole new kitchen, cabinets and all, without the added time or expense. Let us show you the exciting options that you have.
If you are looking for custom cabinets & woodworking in the Charlottesville, VA or surrounding areas then please call 434-218-3020.