Charlottesville Custom Product Manufacturing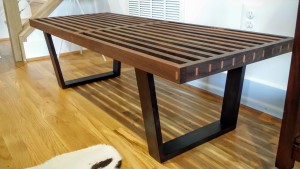 When it comes to custom product manufacturing in the Charlottesville area, Cloud Cabin Arts is the company to turn to. For small-scale manufacturing, we can provide superior results for your custom product manufacturing.
Whether you have a prototype or need our expert design work to create that as well, we offer the best in custom product manufacturing. The best part is that you get both high-quality and affordable pricing.
Superior Results From Product Manufacturing
As the local leading Charlottesville custom cabinet company, it is no wonder that we are the preferred choice for custom product manufacturing, as well.
It is vital that you work with a skilled and experienced expert to handle this type of work. This is the only way to ensure that you end up with the results that you want.
The quality of the design is as important as the manufacturing, in addition to the materials. The final outcome all depends on each of these factors being superior quality.
Working on a smaller scale affords you the ability to work one-on-one with your manufacturing professional. Otherwise, your project can get lost in the shuffle and you can forget about personalized service.
Keep in mind that you get what you pay for. Quality work should be affordable but not rock bottom discount pricing. Too low a price should be an indication that someone is going to cut corners and compromise quality.
Let us provide you with the custom product manufacturing you are looking for while offering the best in materials and craftsmanship while keeping things cost-effective.